Having the Best Music Rehearsal Space and These Apps Can Improve Your Band's Chances of Success
---
March 3, 2021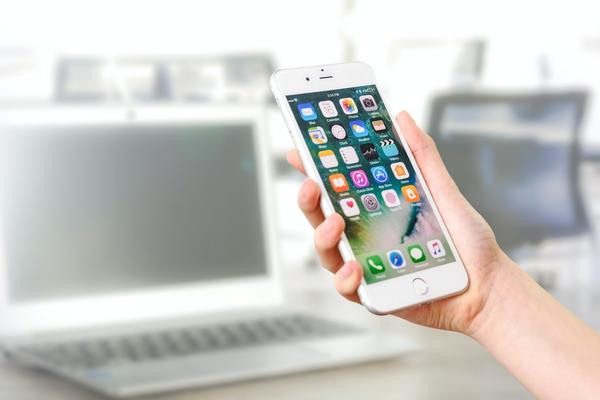 Finding the best music rehearsal space is easy with Soundstructure's locations in Denver and Kansas City, and using the following apps can revolutionize the way your band communicates, plans, tours, and sells.
Best Apps for Bands
Some of the apps you might use in your "day job" can also be useful for bands when it comes to communication and planning, including these:
Slack. If you and your bandmates text a lot, you are probably well aware of the headaches that go along with group texting. You can use an app like Slack to communicate instead. Slack has a mobile version as well as one you can use on your computer. 
Evernote. Do you need a handy way to help remember things? Evernote is touted as a note-taking tool, and it's a convenient spot to keep documents, store song and lyric ideas, and organize everything else about your band.
Mention. If you are relying on Google alerts to keep track of how often your band is mentioned online, you may have noticed that its results can be somewhat spotty. Mention is highly reliable and monitors social media, hashtags, usernames, and more. It's a great way to stay on top of who is saying what about your band.
Spotify Artist Insights. If you want a simple way to see how often your songs are played on Spotify, this streaming innovation is for you. In addition to play counts, you can compare metrics with other artists and gather other information about playlists featuring your songs. 
Instagress. Bands that need to up their social media game—and that probably includes most of them—should try Instagress for scheduling their social media posts. This platform works particularly well with Instagram. (For more information on improving the way you interact with fans online, read this article from SproutSocial: The Complete Guide to Social Media for Musicians.)
For e-commerce and touring, check out these options:
BandsinTown. Nothing is as important to a band as getting the word out about gigs and shows. With this app, you can sync show information across multiple websites and social media channels. 
Big Cartel. Bands who are selling merchandise in addition to their music will benefit from this easy-to-use online store. You can customize it to match your band's brand. It's an affordable option, which is particularly beneficial for bands just starting out.
Bandcamp. Keep more money from sales in your pockets with this affordable music distribution platform. It even has a "pay what you like" option, which enables fans to contribute whatever amount they would like. 
Music Rehearsal Space in Kansas City and Denver
Soundstructure Studios has been around since 1993, when we opened our first music rehearsal space in the Upper Larimer neighborhood—commonly referred to as RiNo for River Arts North—where musicians could hone their craft without distractions. We are thrilled to have brought our perfectly created sound-isolation rooms to Kansas City, with our newly opened second location. If you want to find out more about either location, we welcome you to
contact us today
!
Go Back